Highlights of Nepal Monetary Policy 2018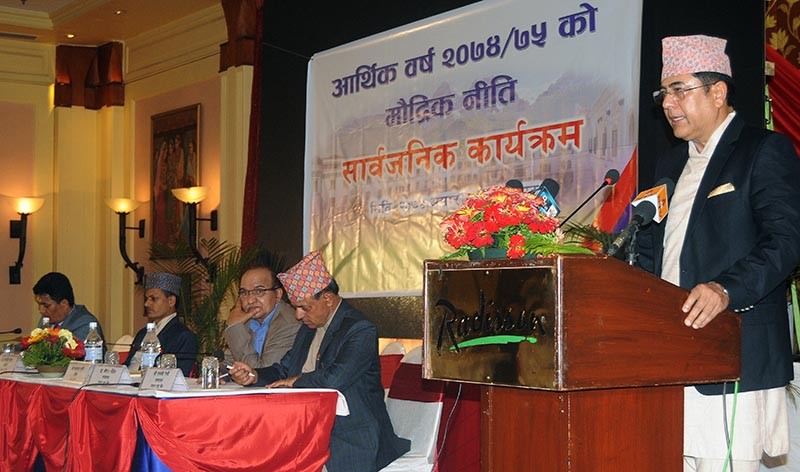 Nepal Rastra Bank has unveiled the monetary policy for fiscal year 2018-19. The Monetary Policy among others reduced Cash Reserve Ratio (CRR) to four per cent for commercial and development banks from six and five percent. Statuary liquidity ratio 10 per cent, 8 per cent and seven per cent to commercial banks, development banks and finance companies, respectively from 12, 9 and 8 per cent respectively.
For details about the highlights of Monetary Policy, click on download.
Download