Handbook on Procedure & Compliance - Foreign Company Registration in Nepal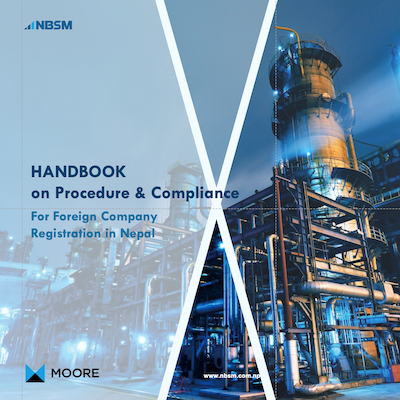 A Foreign investor can invest or operate a business in Nepal (i) by incorporating a limited liability company in Nepal, (ii) by acquiring shares of a limited liability company already in existence. Foreign investors can incorporate a private limited company or a public limited company. Private limited companies can also be incorporated with a single shareholder. At least seven shareholders are required to incorporate public limited companies. There is no provision for registration of limited liability partnerships.
NBSM has complied the Procedure and Compliance aspect of Foreign Company Registration in Nepal.
Download